The self-described former "high-end handyman" Billy Cotton is opening his brick-and-mortar Brooklyn studio doors for the first time in an effort to engage and work more intimately with interior designers. The focus is shifting to more personal interactions as his multi-disciplinary firm, Billy Cotton, which crosses interiors, architectural design and product development, ushers in its 10th year with a new collection called Joinery.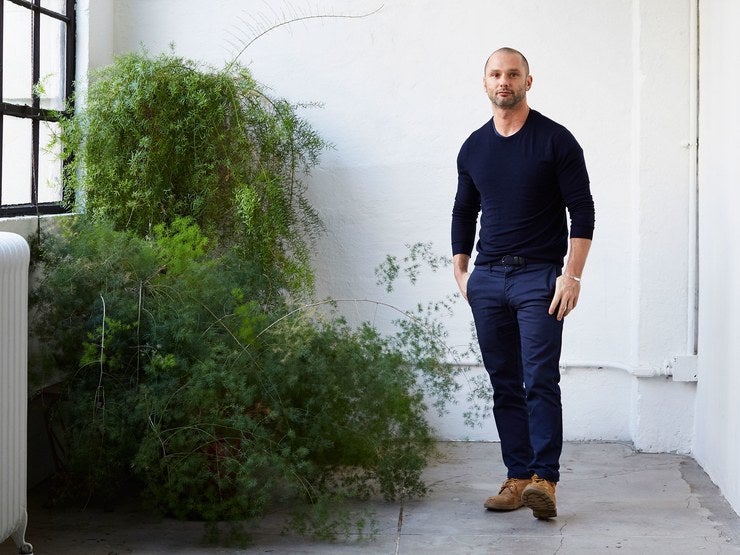 Cotton, who studied industrial design at Pratt Institute, didn't set out to tackle interiors. His first loves were furniture and objects. Yet interior design and architecture came about seamlessly, as he met the needs of friends ("Primarily, it was friends getting their first apartments, needing furniture. I had a pickup truck—I'm originally from Vermont—and I knew all the furniture barns across New England, and I would just fill their homes with junk," he laughs) and superstars (he renovated Gwen Stefani's LAMB brand showroom early in his career).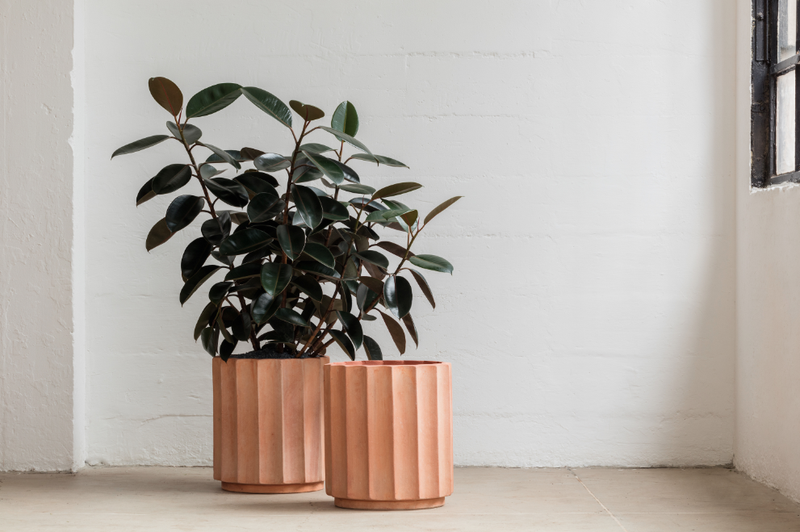 Column Planters; courtesy Lauren Coleman
"What's stayed the same," he says, "is a passion for making things—from the outset, I just wanted to build things." Back in 2006 and 2007, he says, "I felt like I hadn't realized enough work while I was in school, so I sort of started [my first company] on a freelance basis to bring some more pieces to fruition before I set out on my professional path. I started originally freelancing while in college, building tables for people, painting their walls . . . A high-end handyman."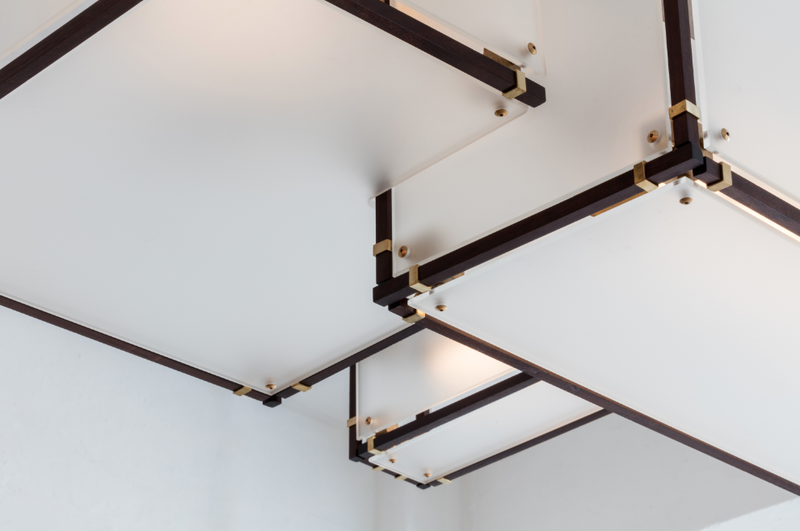 Spending all that time in clients' homes, Cotton says, he began to have a dialogue about paint colors, furniture and "old things." He continues, "There was this almost immediate, organic relationship to interior design. I started to just do it, because it was work that was being offered to me, even though I was not formally trained."
His first company received what he calls the "intentionally vague" name of Custom Resource, allowing him to "be able to build things and fix things and also simultaneously work on what was going to be my work . . . the body of work that I was going to put out into the world." That work? Product design.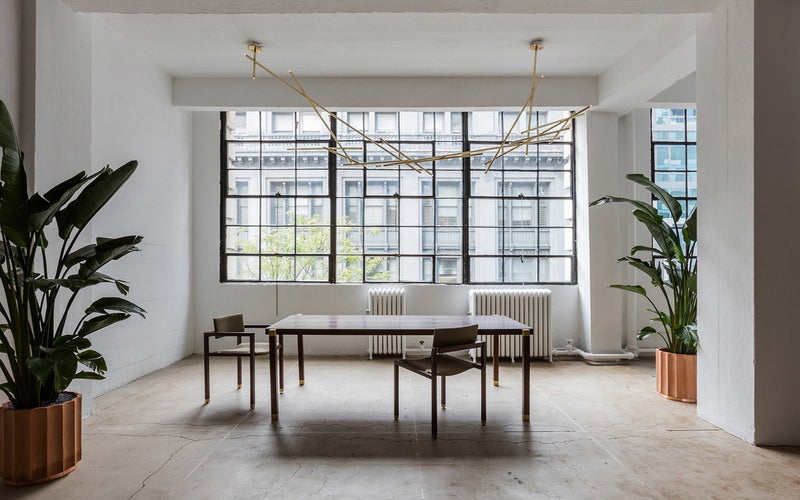 "At one point," he explains, "interior design looked like it was becoming more of a business. . . . I was like, 'This is not actually what I set out to do!' What I really wanted to do was get back to product, what I'd studied. I thought, I'm gonna make this tabletop collection. I hope something happens with it, but the primary thing will be that it'll [serve as] my portfolio piece to go on to get a real job." That tabletop collection—which had his name on it, though Cotton had originally wanted to remain behind the scenes—launched at Bergdorf Goodman in New York in 2010. At an accessible price point, the mix-and-match pieces featured solid colors and unique molds; within six months, the collection went national with Neiman Marcus. Within a year, it hit Bloomingdale's, the internet, and then Harrods.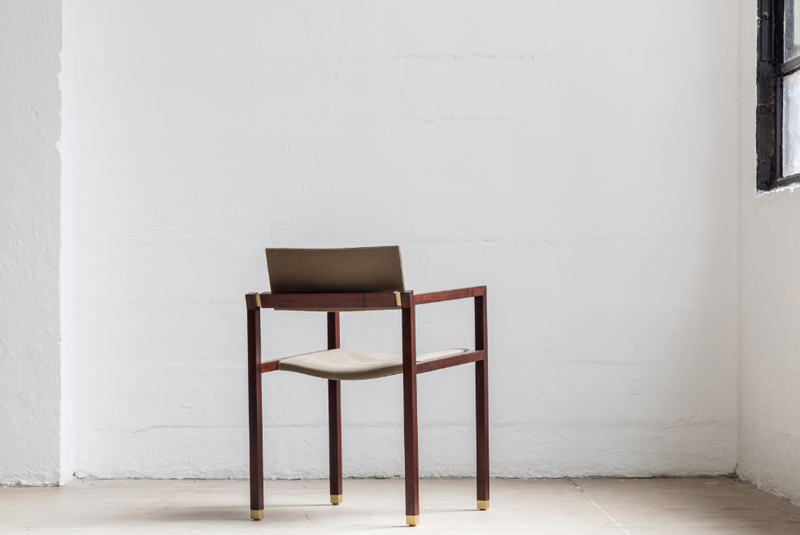 Yet Cotton realized he didn't want to pursue a gift collection or "all the other things that you need to do to support a large tableware company like that," and instead took on his first major interiors commission, transforming artist Cindy Sherman's house in the Hamptons. That 2012 project acquainted him with architectural design, adding "that layer to interior design that really made it feel that [this is] something I can do for the rest of my life."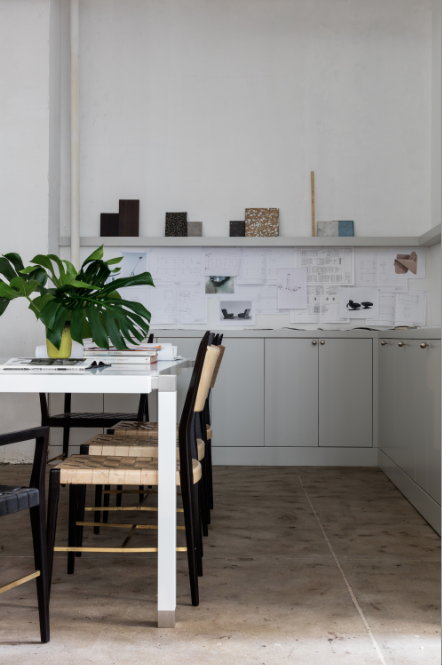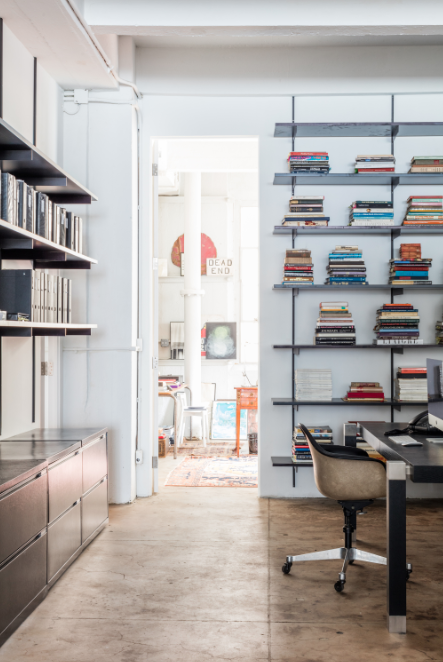 In the years since, he's developed three or four collections, including bespoke pieces like the Elements Desk and the Pick Up Stick Chandelier. How does he split his attention between both of these loves—interiors and product design—today? He says his firm's work, and his own involvement in each, is split 50-50. One seems to inform the other; he calls interiors "a laboratory" for his product design.
Opening this showroom is a means of balancing the two, and of reaching the trade directly. "I want to be connected with the people who are working with us, architects and designers to realize their visions," Cotton explains. And while his tableware is still sold at March in San Francisco and Privet House in Connecticut, his own space—which he himself used to inhabit during his post-college days before the business moved in—will now play home to the product.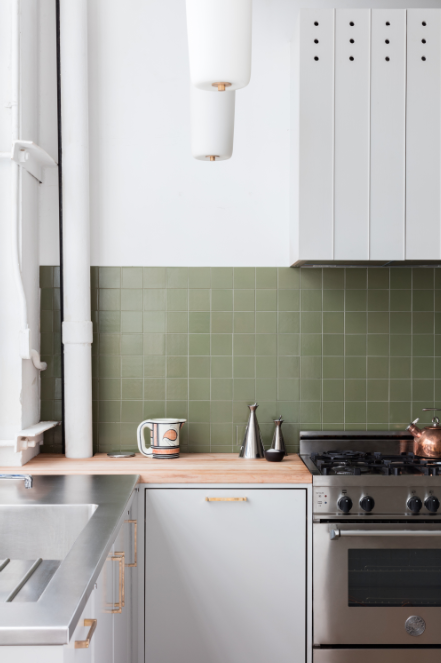 "I'm really excited," Cotton says of the latest collection. "I've casted this walnut and brass story, but it's really all about the designers bringing their own vision to the collection. That's what I'm most excited about—to see where designers take our work. How they work with me, how they work with the resources."
Billy Cotton is located at 397 Bridge Street, Brooklyn; open by appointment to the trade only (718-858-2263)