Come early, stay late. That's the request of Jeff Sampson, Pacific Design Center vice president and director of marketing, in regard to the upcoming Fall Market. On October 5, the West Coast's premier design center will be buzzing with nearly 100 showroom programs and product introductions, as well as welcoming new showrooms Loro Piana and George Smith. It's roughly a week before Market begins, and the PDC has already beaten last year's registration rate by nearly 15 percent.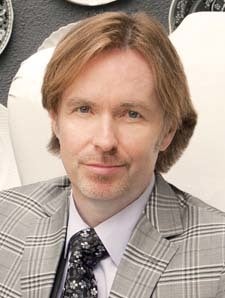 Sampson took a break from Market planning to share with EAL what evolving initiatives are encouraging designers to attend. After reading his behind-the-scenes take, check out EAL's DESIGNERS' GUIDE to Market for all the can't-miss programs.
How did the "L.A. Stories" theme come about?
It's quite evident that Los Angeles is benefiting from an extraordinary artistic and cultural renaissance that has reinvigorated our creative spirit and global import, elevating the city's design, architecture, arts, fashion and culinary spheres of influence. We saw Fall Market 2017 has the opportune moment to spotlight the worldwide imprint of this L.A.-centric phenomenon and our very own tastemakers, artists and innovators breaking new ground along the way.

What are a few programming topics or new debuts attendees can expect from the upcoming market?
Pivotal to our "L.A. Stories" theme is our partnering with the recently launched DesignLA and LALA magazines. Their fresh, unique perspectives journalizing L.A.'s creative rebirth are cornerstones to two of our three keynotes, the first of which addresses the city's impact on creativity across disciplines through the lens of three distinctive talents, and the second of which examines L.A.'s legacy of and impact on artistic and cultural migration. For a bit of lighter fare, our closing keynote with California Home + Design offers a fun, audience-interactive game of L.A.-inspired design trivia.

Beyond keynotes, attendees can expect appearances from 40 industry leaders delivering presentations on topics as varied as classic California architecture, color and texture in L.A., designing for millennials, building collaborative creative teams, and color forecasting, to name but a few.

How has PDC's Market evolved over the last couple of years?
From a content perspective, I feel the keynotes have been elevated to offer more relevant, insightful subject matter blended by a mix of critical voices both within and complementary to the design industry. We've also worked closely with showrooms to encourage greater, meaningful Market participation, which motivates increased interest and attendance by designers. This is bearing fruit in the strength of programming and media involvement, not to mention attendee registration, which is up 14 percent over Fall Market 2016.

We view Market as an important time of year to strengthen our community bonds and to build new relationships with designers discovering us for the first time. It's vital that we celebrate our industry, our designers and the artistry of the trade, while having a great time doing so.