CONDÉ NAST has let go of several chief business officers, including Architectural Digest and Condé Nast Traveler publisher Giulio Capua, who had been with the company for 27 years. Newly named president of revenue Pamela Drucker Mann announced the changes Thursday morning, WWD REPORTS. Capua's departure is part of the company's recently implemented efforts to streamline its publishing sector.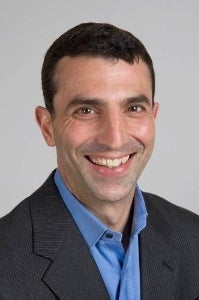 Capua had worked in Condé Nast's executive sales department since 1990, serving the past eight years with Architectural Digest specifically. This latest round of corporate restructuring follows the New York publishing house's strategy to cut back to five chief business officers, who will each be assigned a group of titles.
Craig Kostelic, one of the chief business officers, will now oversee the publishing efforts for Architectural Digest, along with Bon Appetit, Epicurious, Condé Nast Traveler and Self, in the group titled The Lifestyle Collection. Eighteen other titles are categorized into the collections Culture, Innovation, Beauty, and Industry.
In Thursday's announcement to the Condé Nast staffers, Drucker Mann noted the continuous shifts the company has taken to unite sales and marketing channels that are designed to help establish "the best partnerships in the industry."
"Over the past year, we've seen our clients respond and coalesce around different ways of doing business with us," said Drucker Mann, as reported by WWD. "Today, we're making some additional adjustments to our collections of brands that will make doing business with us easier and more effective for our partners."