Bedding accessories maker Malouf is making moves to end human trafficking. The Utah-based company, which held an event in January during Las Vegas Market with Timothy Ballard, founder and CEO of Operation Underground Railroad, as keynote speaker, also welcomed notable guests like Kathy Ireland, to learn about the brand's nonprofit arm, Malouf Foundation, and its work on the behalf of trafficked children.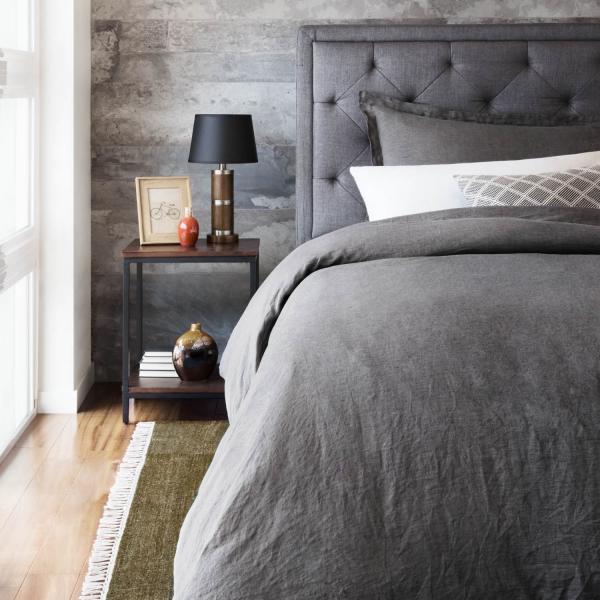 "I can't think of any worse problem in the world," said CEO Sam Malouf, who runs the Malouf Foundation. "It's one of those big issues that, the more you hear about it, the harder it is to ignore. So, we decided as a company that we wouldn't ignore it. Instead, we're going to shine a huge spotlight on it with our friends in the industry and do everything we can to help stop child trafficking and to provide aftercare to give these kids a brighter future."
Last month's event, Forging Freedom, "brought together the bright minds and caring hearts of the sleep industry to take on a global epidemic: child sex trafficking," said the company, which noted that more than 2 million children worldwide are living as sex slaves, including about 250,000 in the United States. The foundation's approach is three-part: rescue (which includes individual rescue missions), recovery (placing the children who are rescued in safe havens), and prevention (training law enforcement and identifying tools for preventing at-risk children from being trafficked).
Operation Underground Railroad is a nonprofit that rescues children from sex trafficking, offers aftercare for survivors, and has, in the last four years, according to Malouf Foundation, "dismantled dozens of sex trafficking rings, rescued hundreds of children from sex slavery, and trained law enforcement officers around the world to combat the fastest-growing organized crime on the planet."
Also at Las Vegas Market, the brand launched an aromatherapy-infused pillow line; each ActiveDough pillow purchase yields a $5 donation to the Malouf Foundation's efforts to fight child sex trafficking and provide after care for survivors.
To date the brand has raised over $120,000; donations can be made online.