Product Preview is a weekly series spotlighting the latest and greatest debuts in the marketplace. Check back every Friday for what's new and notable.
The winter market season is in full swing, and this week's search for the latest and greatest launches sent design aficionados—including BOH editorial assistant Lizzy Reisinger—to Las Vegas for the Kitchen & Bath Industry Show (KBIS) and International Builders' Show (IBS). Things got steamy at the show, with a focus on making the shower a wellness-minded sanctuary and the sink a one-stop shop for entertaining. From personalizable refrigerator door panels to champagne-coupe-inspired glass sinks, here are 11 highlights from KBIS and IBS.
Cosentino expanded its sustainable Dekton surface series with a stunning new addition named Pietra Kode. Designed in collaboration with architect Daniel Germani, the collection boasts three textural Italian stone–inspired surface designs in seven earthy shades such as the light beige Avorio, the creamy neutral Nebbia and the blue-gray Ceppo.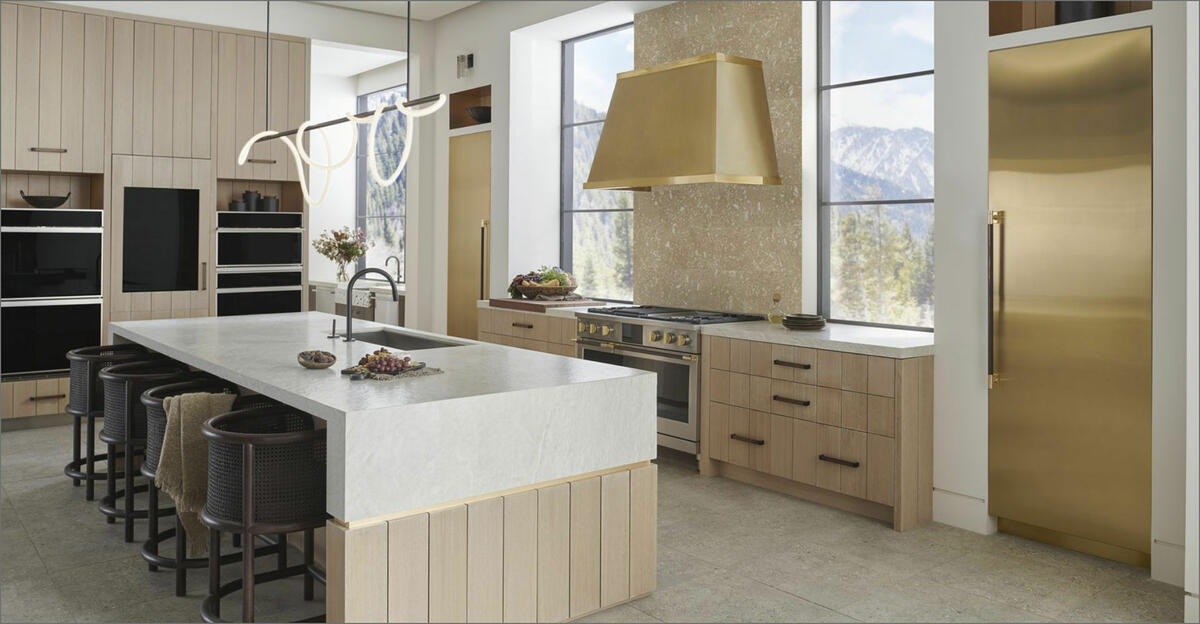 Monogram premiered its first-ever designer collaboration with Richard T. Anuszkiewicz, the Nashville-based kitchen designer who also serves as the brand's creative director. Dubbed the Monogram Designer Collection, the series offers two collections—Brass and Titanium—of tailored kitchen appliances punctuated by sophisticated details such as floor-to-ceiling refrigerator panels, leather-wrapped hardware by Keeler Brass Company and custom ventilation hoods.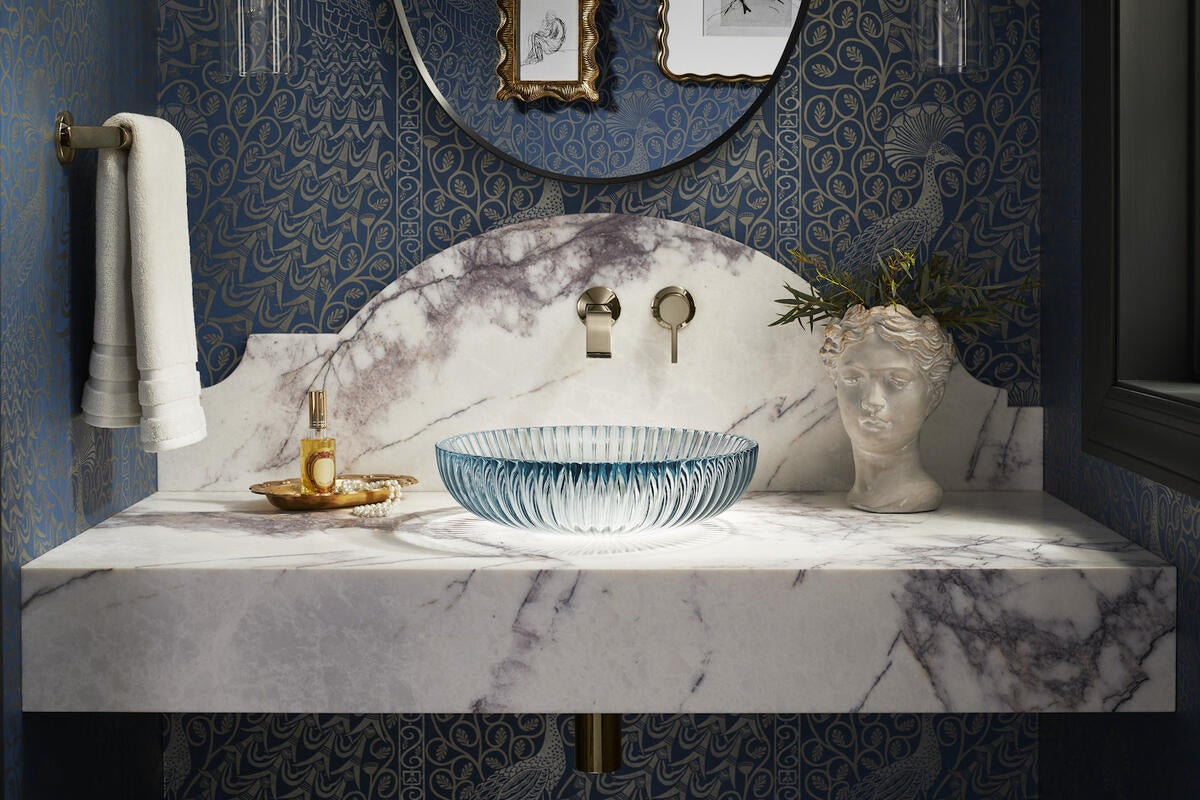 KBIS 2023 Best of Show Booth winner Kohler introduced two dreamy glass sinks into its highly coveted Artist Editions collection. Showcased alongside an IG-worthy display of colorful toilets—including two finished in the brand's newly reissued archival hues Peachblow and Spring Green—the Salute features a round hand-cut vessel that mimics a ribbed champagne coupe, while the Yepsen offers a rectangular undermount design with a textured linear pattern meant to evoke rippling waters.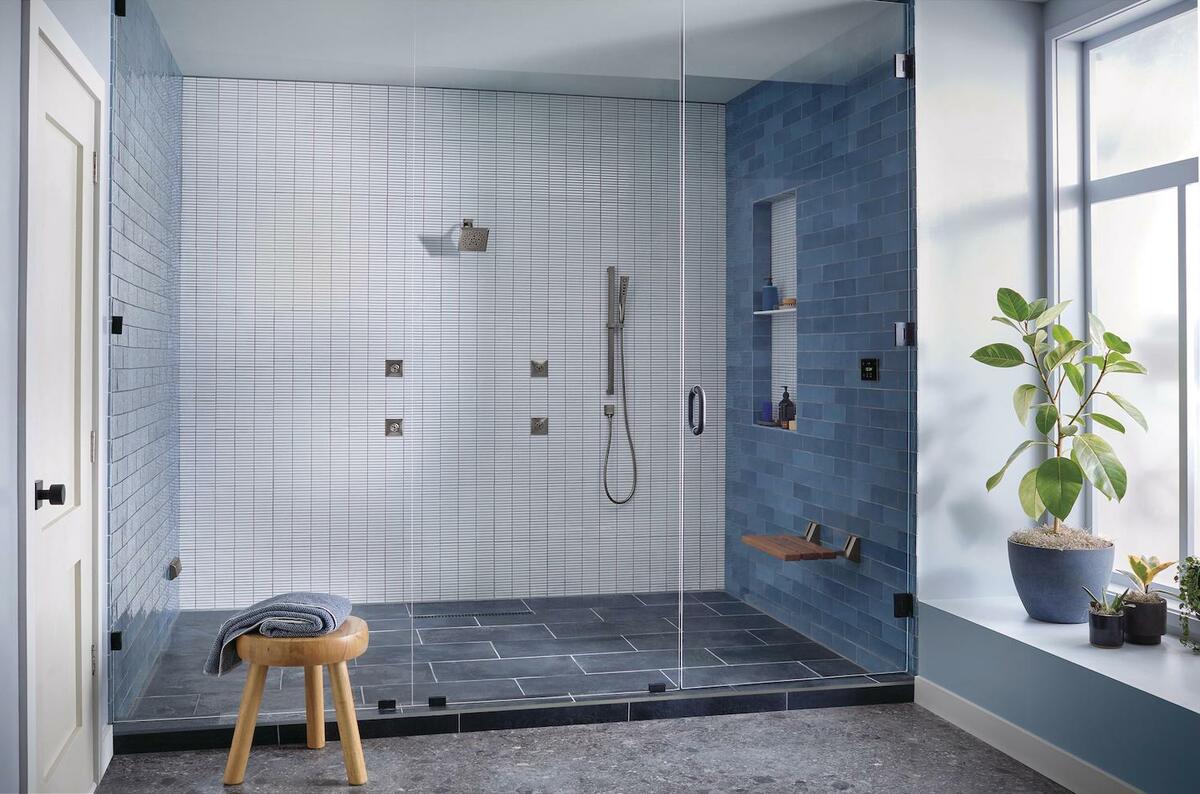 Delta Faucet debuted a spaworthy pair of state-of-the-art shower systems. The first, ShowerSense Digital, features built-in Wi-Fi and customizable presets for temperature control and water flow, while the SteamScape series comes equipped with an essential oil reservoir so your clients can reap the mood-boosting benefits of an ultrasteamy shower and aromatherapy.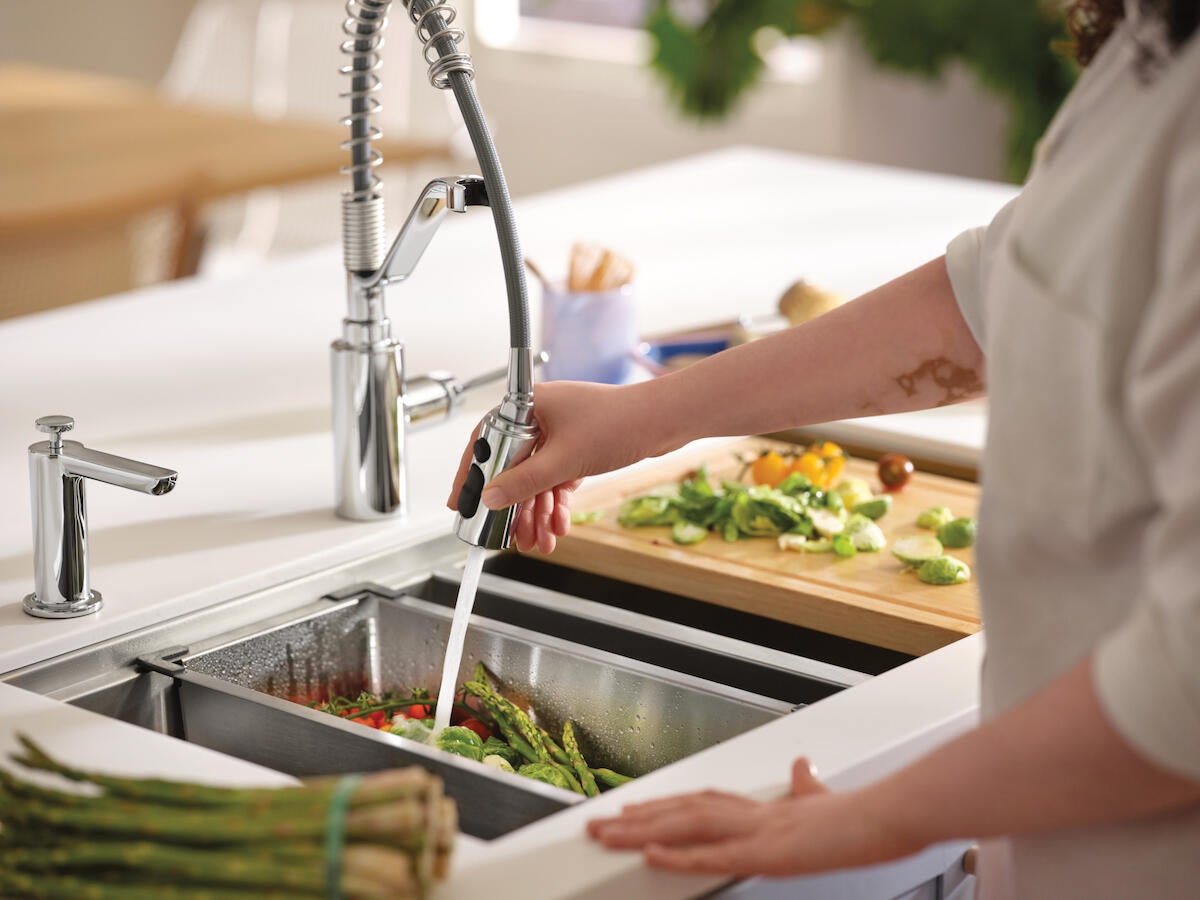 Moen unveiled a multifunctional kitchen sink design called Workstation. The space-savvy series boasts a built-in ledge and an array of easy-to-swap-out accessories including a cutting board, wash bin and drying grate that slide over the sink to free up coveted counter space.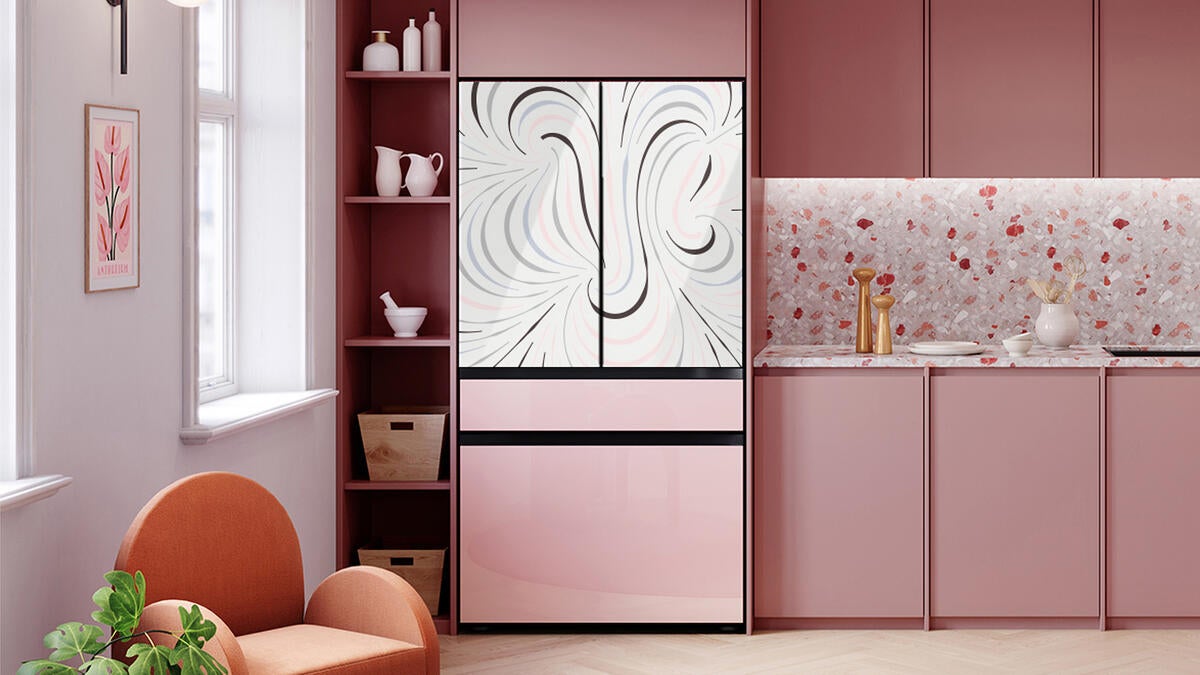 Samsung premiered a highly customizable refrigerator series called MyBespoke. The launch allows buyers to upload and edit their very own fridge panel designs in their choice of artwork or photography, and also offers 100 generative art prints by artist Matt Jacobson to pick from for a truly one-of-a-kind kitchen display.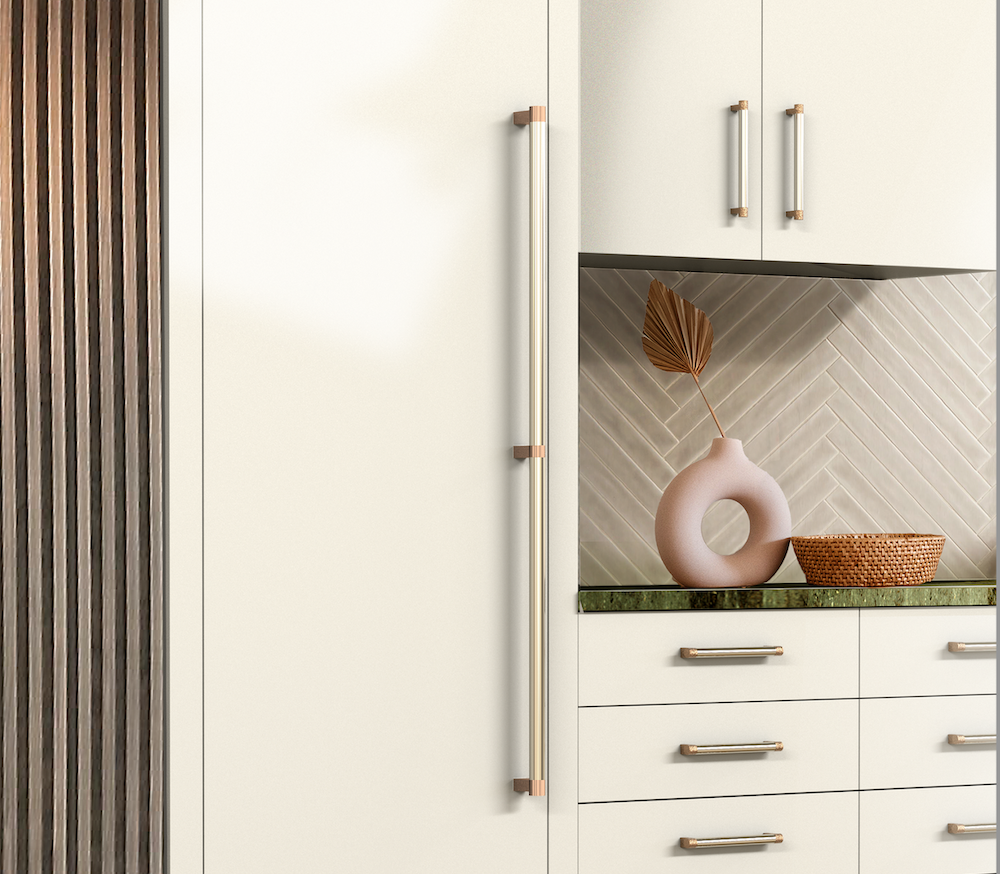 Emtek showcased a fresh crop of eye-catching hardware offerings. Along with the super sleek Select appliance pull series—which comes in rounded or knurled silhouettes—introductions include the bold art-deco-inspired Riviera collection and a selection of versatile, transitional-style designs such as the Lawson cabinet knob and the Westridge pull.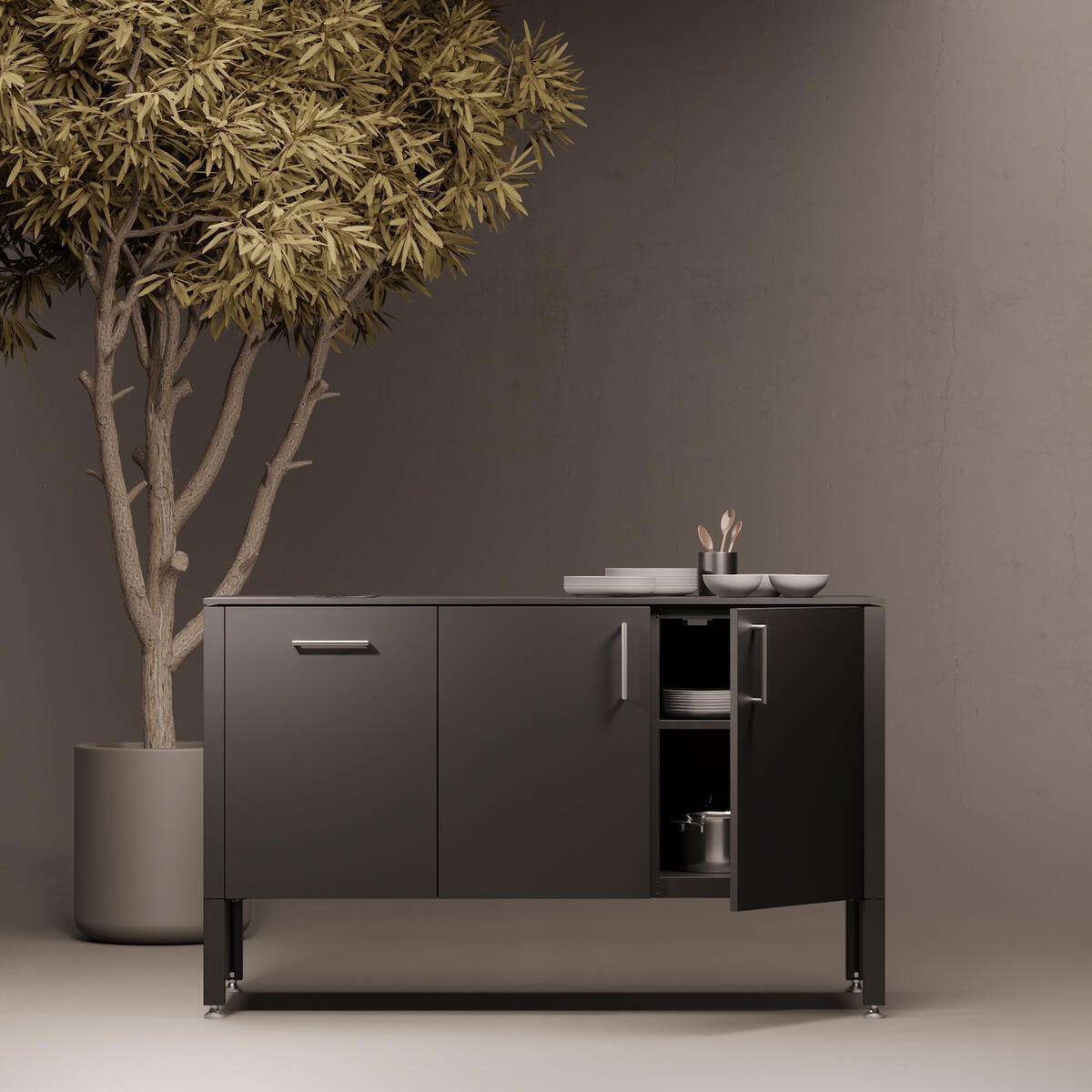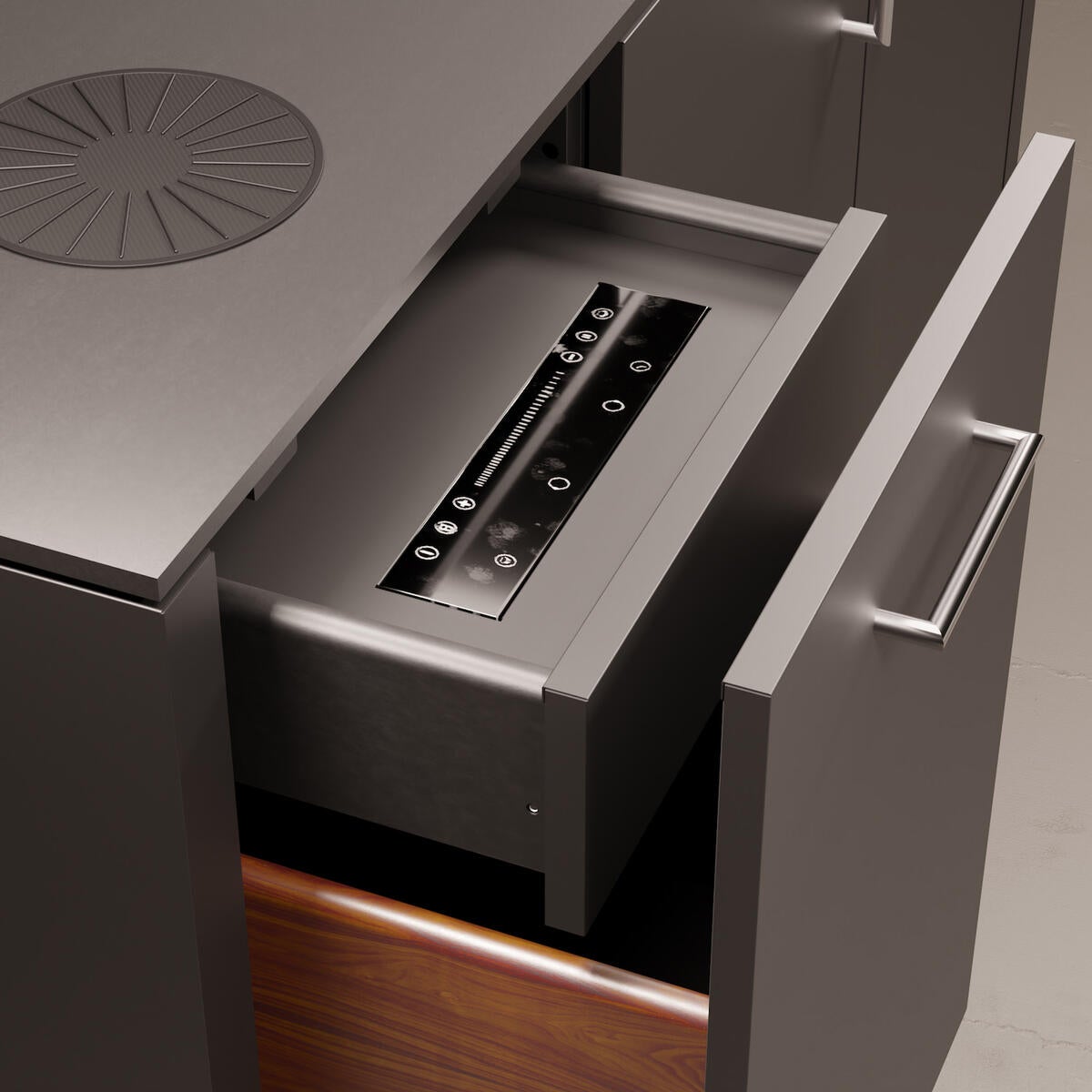 At IBS, Danver added an innovative outdoor buffet to its wildly popular Cosmopolitan Collection. The clean-lined design comes complete with integrated induction cooking capabilities as well as plenty of storage and prep space, allowing it to moonlight as a bar cabinet or serving station when entertaining guests.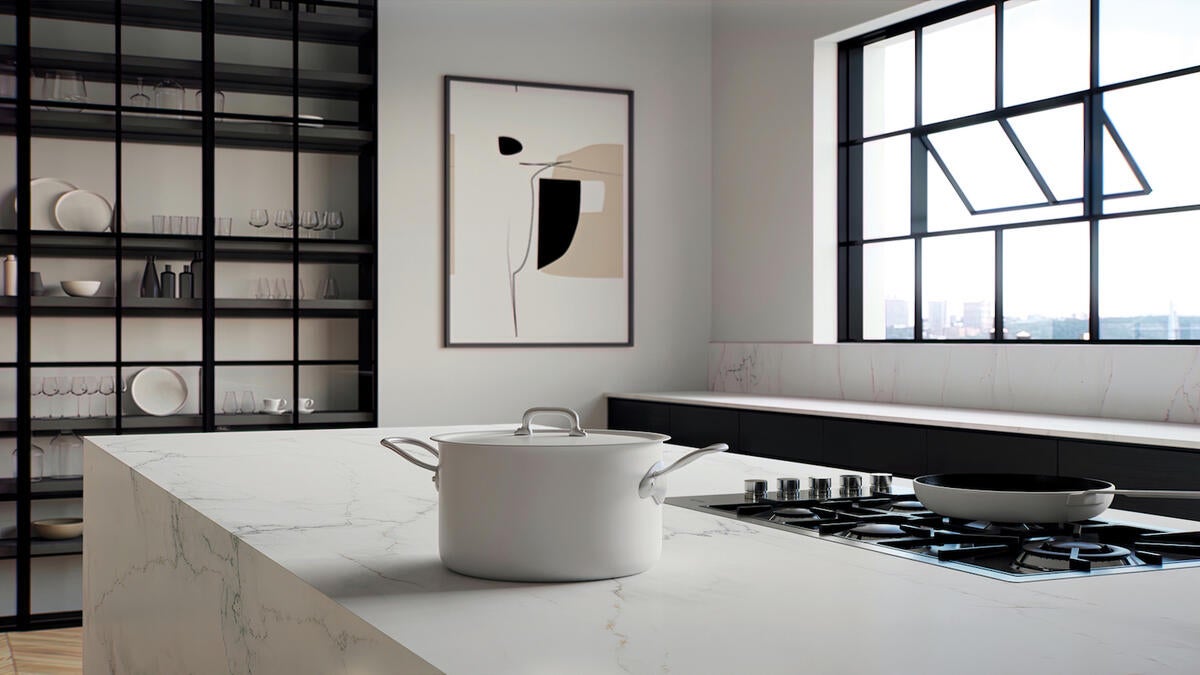 Caesarstone announced the addition of porcelain and natural stone into its portfolio of surface materials. The former is composed of marble and concrete with metal-based veining, while the latter comprises an assortment of sumptuous stone surface designs including marble, granite and quartzite, available in a variety of tonal colorways.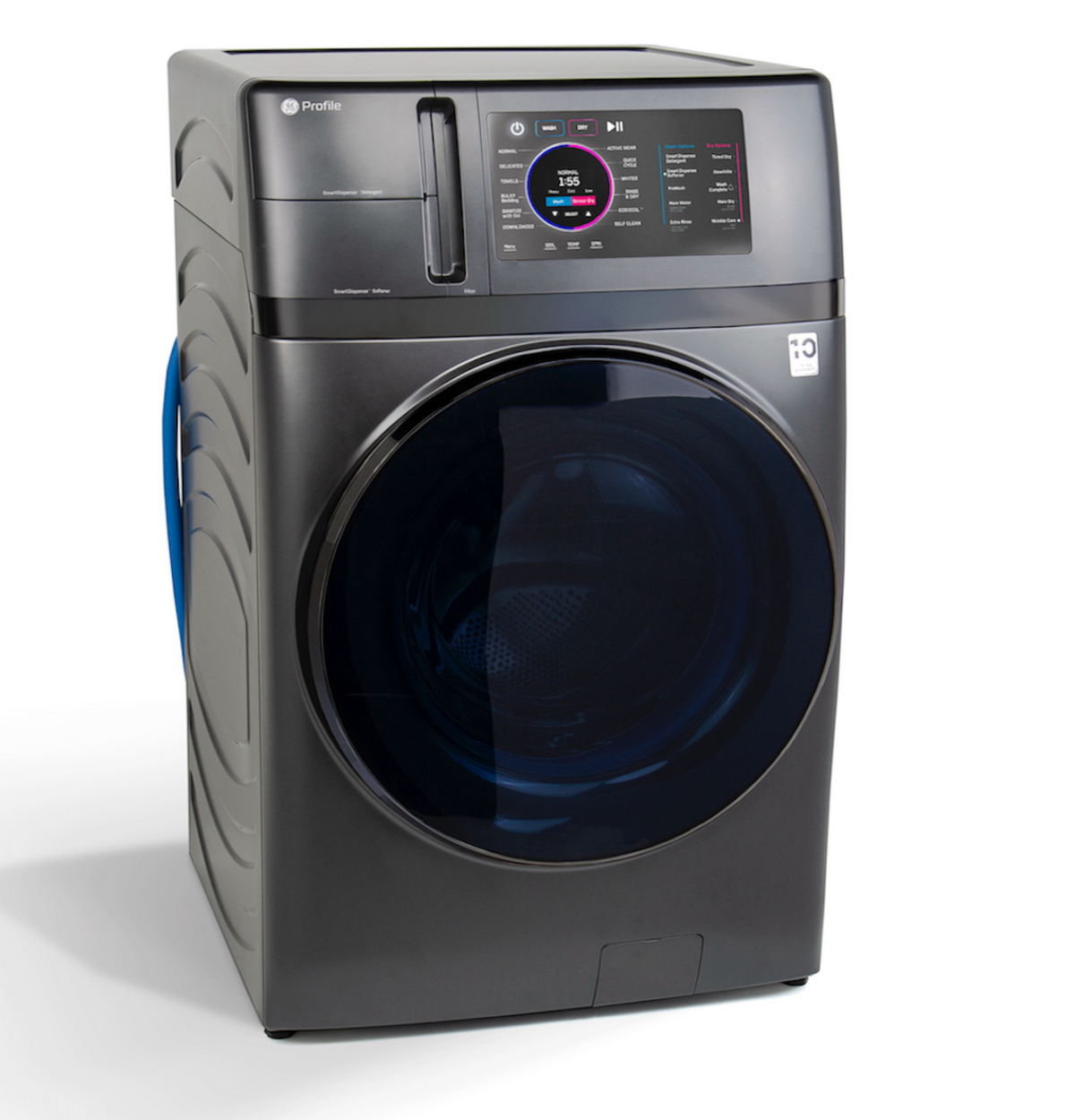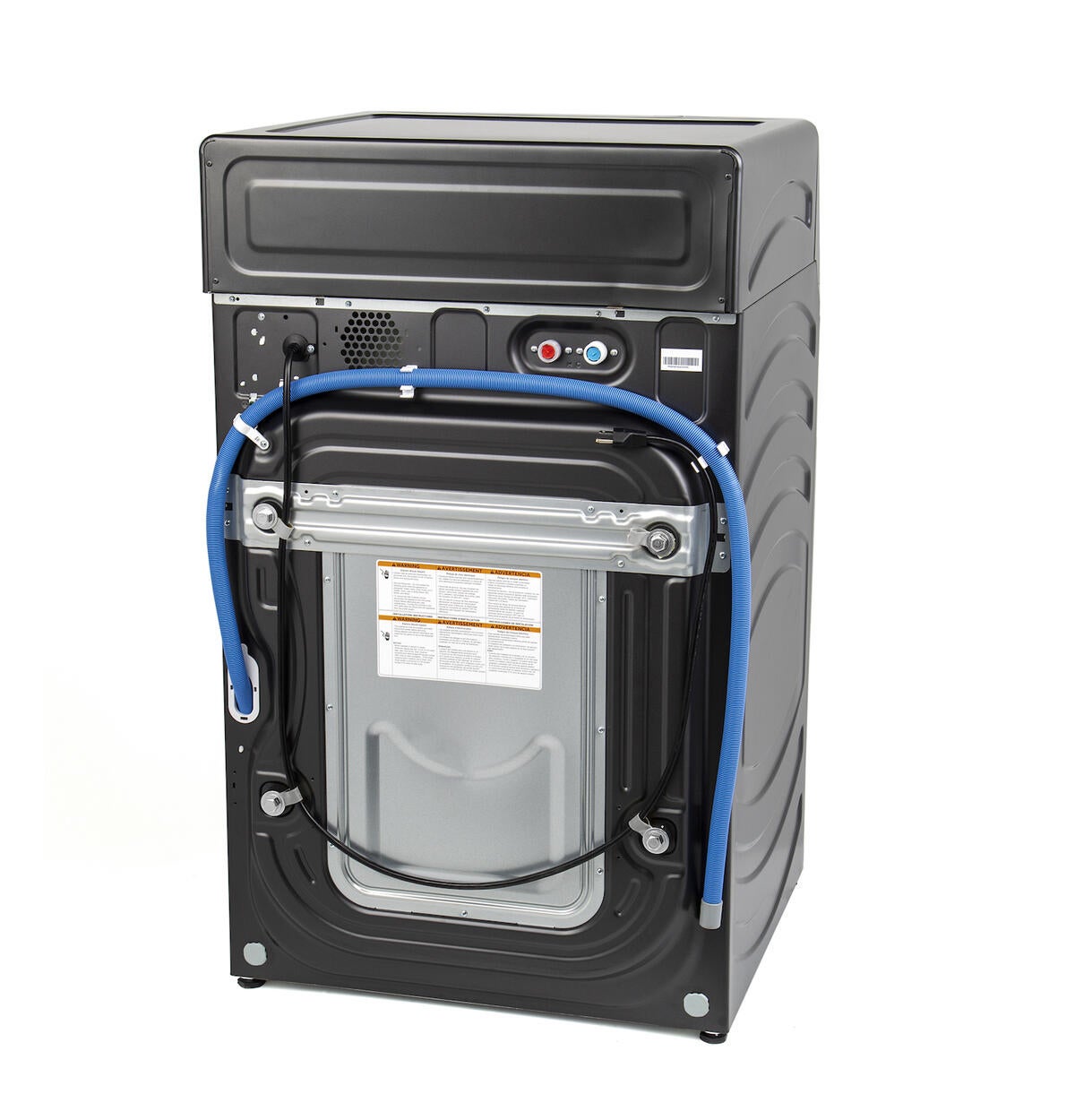 GE Appliances launched a multitasking laundry system called UltraFast Combo. The app-enabled debut allows users to both clean and dry laundry in the same machine—in under two hours total—eliminating the hassle of transferring a load, while using up to 50 percent less energy than a traditional dryer thanks to its cutting-edge ventless heat technology.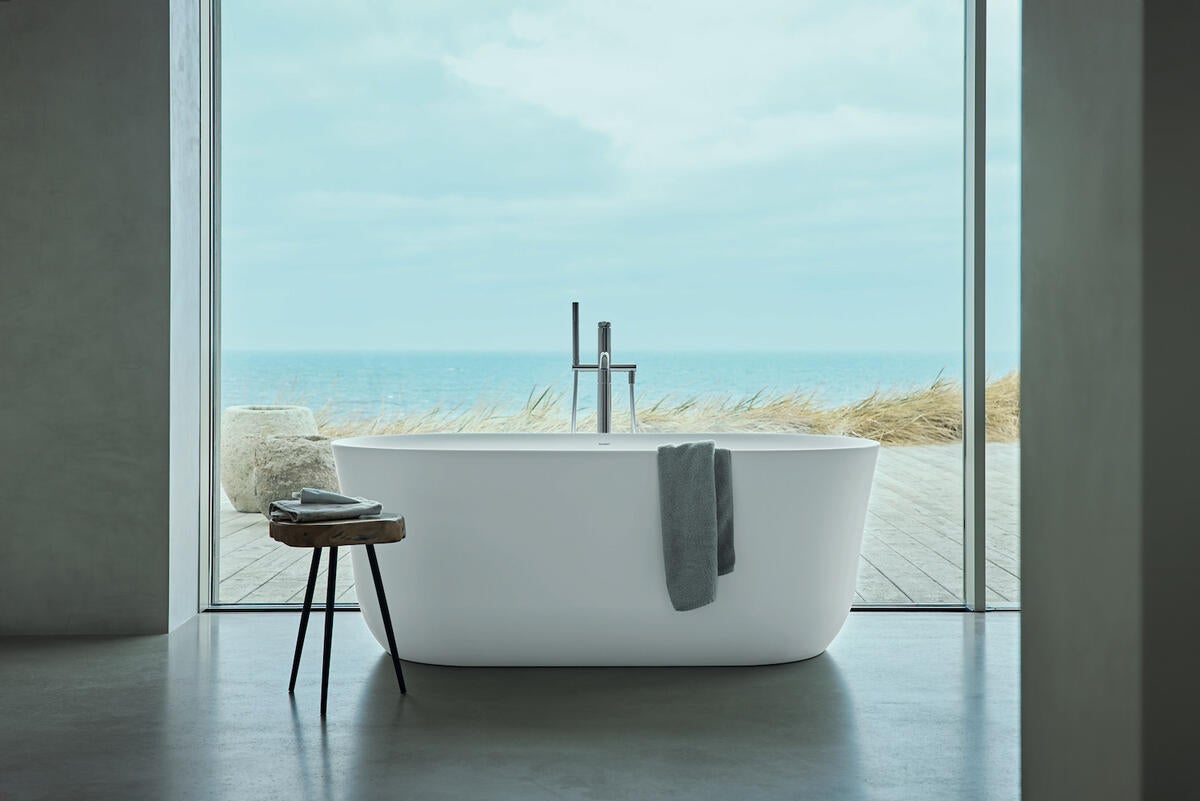 Philippe Starck's latest collection for Duravit is a love letter to the sea. The line, named Soleil, spans 10 sleek minimalist designs with flowing silhouettes that recall the rhythmic waves of the ocean, including a gently curved vanity basin and a freestanding oval bathtub outfitted with backrest slopes.