Frank Eybsen was working at an e-commerce furniture brand when he discovered something that interior designers know all too well: Sourcing custom furniture is extremely hard.
"Pieces were always showing up wrong," says Eybsen. So he paid a visit to the Los Angeles manufacturer to learn more about the process and pinpoint the problem. Intrigued by the challenge, he ended up taking over management of the factory, and quickly came to understand that while a large portion of its customers were interior designers, it was a complicated relationship.
"It was a clashing of two different worlds: people working in a factory, handcrafting furniture, and creative types designing multimillion-dollar homes," explains Eybsen. There was a disconnect that led to "constantly butting heads," endless back-and-forth, prolonged timelines and unmet expectations.
"It seemed that everyone understood that a tech solution could solve these problems, but nobody in manufacturing really had a tech background," says Eybsen. "But I did."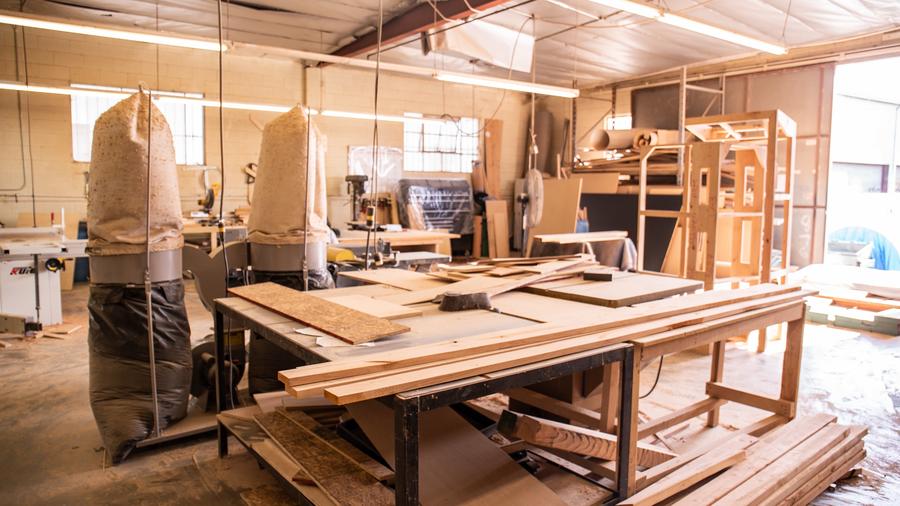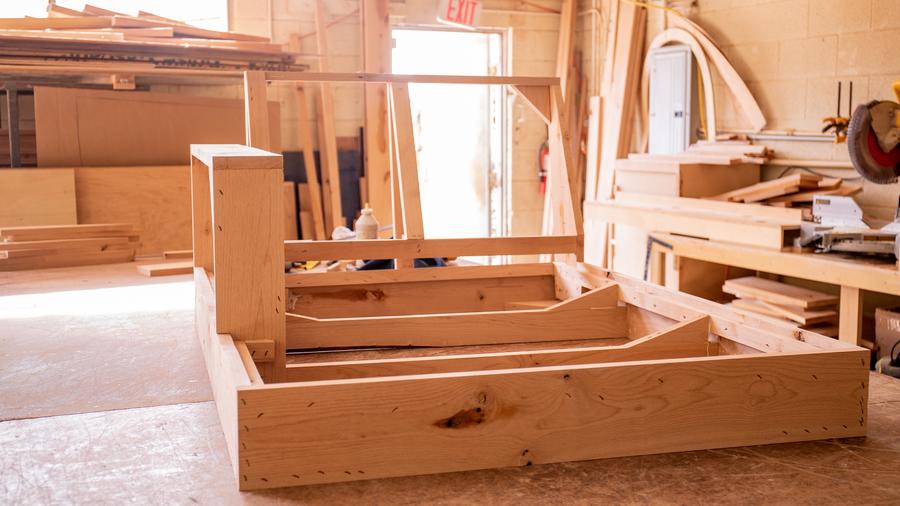 So in 2017, he started writing the software for a platform that would streamline the custom furniture process. After a year of cold-calling designers and visiting factories to sell the service, then another year of beta operation, Eybsen launched BuildLane in early 2019. The platform serves as a production management tool that connects designers directly with carefully vetted factories to manufacture high-quality furniture at a competitive price—and by a guaranteed date. Last year, 600 interior designers used the platform.
Eybsen finds and appraises all of the manufacturers, personally visiting each to ensure quality. Because BuildLane works directly with high-volume factories, the brand is able to negotiate competitive pricing on a per-project basis—effectively offering designers the price savings of a massive line for their one-off designs.
Here's how it works: Designers create a free account and input the details of a project—the type of furniture, measurements and pictures or sketches. Factories have 72 hours to respond to a project request; BuildLane then negotiates on the designer's behalf, selecting the best partner for the job and setting a fair price based on historical data before passing the bid on to the designer.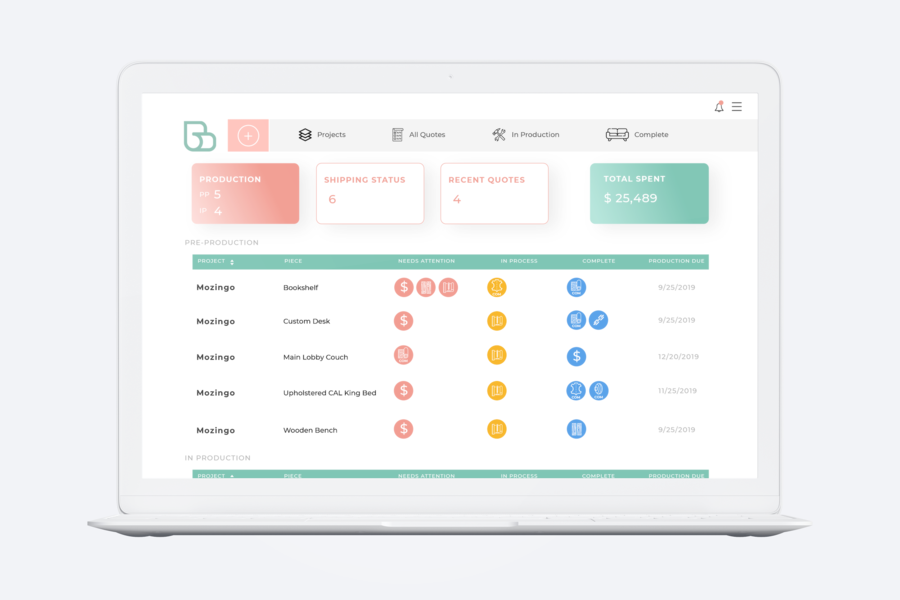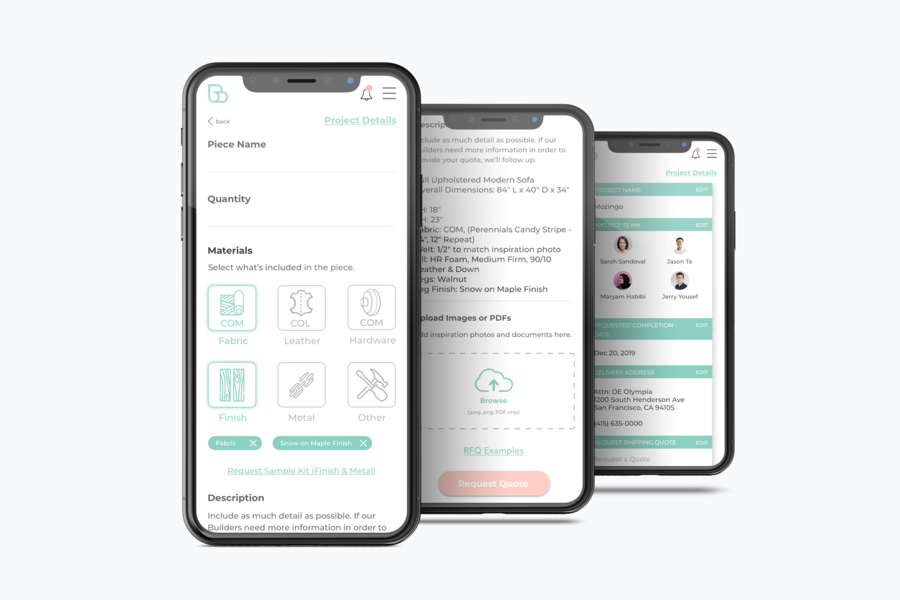 The designer gets a notification with the price and time it will take to build the piece, which typically ranges from six to eight weeks. "That's unheard of in the world of custom," says Heather Zeilman, BuildLane's chief marketing officer and design lead, who worked with the startup as a design consultant prior to becoming the company's second employee in April 2019.
After the designer approves the quote, BuildLane produces complimentary shop drawings. Designers send in fabric for upholstered pieces; for any wood finishes, the designer can either mail in a physical sample or select from BuildLane's stock finishes. As each of these steps is completed, the designer is notified via their BuildLane dashboard. "It gives full transparency and allows designers to regain control of the process," says Zeilman, noting that BuildLane can do every type of product—metal, casework, stonework, upholstery—and can advise on adjustments to the final design. "We're really involved in the details to make sure everyone is very happy in the end."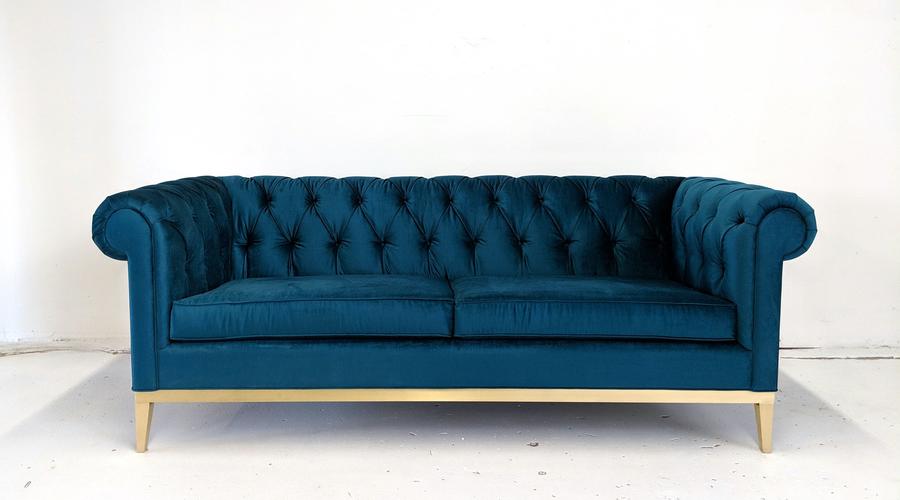 Once the project moves into production, the designer is given an expected completion date. On that day, they receive photos of the finished piece to review and approve before it is shipped out. "That's really unique within the industry," says Zeilman. "It gives a designer the ability to schedule installs and know every time that the piece is going to show up the way that it's supposed to."
More than just an easy-to-use resource and the assurance that a designer's custom pieces will turn out just as they envisioned them, Zeilman says that BuildLane's platform also helps to increase profit margins and saves designers time. She gives her previous work at a firm designing high-end resorts as an example: "Our margins [for furniture] were 15 to 20 percent. But with BuildLane, they were 30 to 60 percent," she says. "We were able to shift our custom project management to an administrative assistant, which allows you to leverage your designer's time to be doing what they need to be doing: designing and bringing on new business."
This story is a paid promotion and was created in partnership with BuildLane. Get $250 off your first BuildLane piece using the code BOH250 when you create your free designer account and place an order by May 1, 2020.
Homepage image: Courtesy of BuildLane