It's plain to see that Laura Alber, the CEO of Williams Sonoma, is getting tired of answering questions about the declining state of the retail industry, and how her company hopes to compete with Amazon.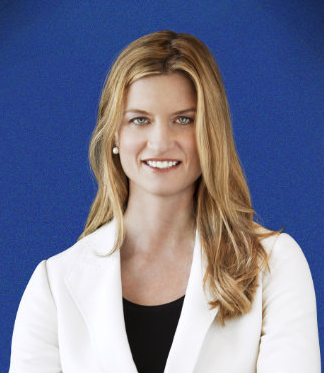 Alber, who was in New York recently for an appearance at Recode's Code Commerce (a two-day event where industry leaders discussed the impact of technology on the future of retail), was asked whether she thinks the industry is in the midst of a retail apocalypse. She replied, "I certainly don't think we're in the midst of a retail apocalypse. I do not believe that and I do not believe that Amazon is killing retailers." She went on to say, "I believe retailers' bad service is killing retailers."
Alber fended off a similar question regarding Amazon a few weeks earlier on the company's quarterly earnings call with analysts. She was diplomatic in her response: "We have really been listening to our customers a lot, and what they're telling us is how much they appreciate our story, and the service that we offer is a huge differentiator. And while Amazon does, really, so many things really well, have you ever tried calling them and asking them if they could please come refurnish your living room? It's a big thing that we do, and our customers really love that service." Alber acknowledges that many retailers are aggressively closing stores, and she has suggested that Williams Sonoma will too.
But it's not all about stores. Alber and her team have aggressively grown their e-commerce penetration (the percentage of their business that is done online) to 52 percent, well ahead of peers such as Restoration Hardware, which is currently at 40 percent, and Bed Bath & Beyond, which is only at 11 percent. Catalogs remain an important driver of revenue as well.
And yet: "Stores act as billboards for our brands and are an integral part of building brand awareness and trust," Alber wrote in a recent investor presentation. She points to the growing number of companies that were online-first brands, like Bonobos and Warby Parker, which are now building brick-and-mortar locations, as they discover how eager customers are to interact with their products in person.
New York City's Chelsea neighborhood is the best place to go to gain a better understanding of Williams Sonoma's long-term growth strategy.
There, within the span of just a few blocks, you'll find West Elm, the nearly $1 billion Williams Sonoma brand that the company believes will one day become its largest. Close by, a newly expanded Pottery Barn has just opened. Pottery Barn is the company's biggest brand, with over $2 billion in sales. Across the street is the Rejuvenation store, a once catalog-only brand largely focused on lighting and hardware. This Williams Sonoma brand is growing rapidly. Rejuvenation's numbers aren't high enough to be studied separately yet, but if you've been to that store, you know it is only a matter of time.

I certainly don't think we're in the midst of a retail apocalypse. I do not believe that and I do not believe that Amazon is killing retailers.
"
—Laura Alber, CEO of Williams Sonoma
Up the street, the company just celebrated the grand opening of its Williams Sonoma Home store. For many, this will be a reintroduction to this brand. Williams Sonoma is hopeful that the trade will appreciate both the higher quality of upholstery and case goods on offer in the new store, as well as the more generous 25 percent discount the trade will now receive on most Williams Sonoma Home merchandise.
So far, one group of New Yorkers is liking what they see, and that's traders working on the floor of the New York Stock Exchange. After beating the street's earnings estimates for the second quarter, shares of Williams Sonoma have risen more than 20 percent in recent weeks. The stock is quickly approaching a key overhead resistance area, however, which is a stock charting term used to describe a price point at which traders have previously seen fit to aggressively sell the stock. In the past year, shares of Williams Sonoma have twice reached an area of around $55 a share and each time they did, sellers appeared and drove the price of the stock back down.
Should the shares decisively clear this hurdle and sustain a close well above $55 a share (which is just a few points from where we are now), it will tell us for certain that the market believes in Williams Sonoma's brand strategy, and that it has decisively turned a corner. Perhaps then Alber won't have to answer any more pesky questions about Amazon or the state of the retail landscape.